Dedicated. Compassionate. Committed.
The Pediatric Palliative Care Team (from left to right)Patricia J. O'Malley, MD, Medical Director Sandra J. Clancy, PhD, Program Manager & Patient Advocate Caitlin Merrill, NP.
​

The Pediatric Palliative Care is an interdisciplinary service that provides a crucial layer of healing and support for children and families when a child faces a serious disease. We focus on maximizing a child's quality of life, providing relief from pain, symptoms, and stress, smoothing transitions of care, coordinating communication, and improving a family's experience of care. Our aim is to help families navigate difficult ​choices and find a way forward together.​
---
​Naama Kanarek
Founder
​​Naama was born and raised in Jerusalem, Israel. She did her B.Sc., M.Sc. and PhD at Hadassah Medical School, The Hebrew University, Jerusalem.

Naama is currently a Postdoctoral Fellow at MIT, studying cancer and metabolism at the lab of professor David M. Sabatini.
​
Naama is the mother of Ron.
---
Sylvia HaberCreative Director
​

​​​Sylvia was born and raised in Montreal, Canada. She did her MBA at Concordia University followed by a degree in Graphic Design.

Sylvia is currently the Owner and Creative Director of

Perpetuart

, a design studio in Boston, that is dedicated to making a difference in a creative and meaningful way.

​

Sylvia resides with her husband, two children, and two dogs.​
---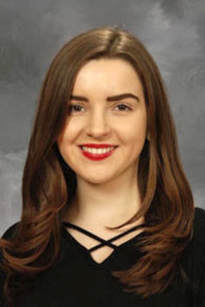 ​​Mara Quinn
Team Member
Mara was born in Dover, Delaware and raised in Cranston, Rhode Island. She did her A.B at Brown University.

Mara is currently working in research and hopes to pursue a career as a clinician.

Mara lives with three wonderful roommates, but spends much of her time with family in Rhode Island.